We provide really soft printing on T-shirts with special colors and a printer.
Soft print on t-shirts
The printer uses DTG (direct to garment printer) technology – the T-shirt is clamped to the plate, the printer print it in a few passes, using nature-friendly watercolors, which give exceptional results.
The colors are vibrant, even the photos and more demanding drawings are print very correctly. We are also very close to the desired pantone tones, but not completely – when you need a perfect color matching on the Pantone scale , this can be arranged for printing in larger quantities.
Elastic print on t-shirts
The print is elastic, even when you print the T-shirt with elastane, the print is very pleasant to the touch and does not crack.
Maintenance print T-shirts
After prolonged use and repeated washing and drying of T-shirts, you can sometimes (but not always, because it depends mainly on the method of maintenance of T-shirts) notice cracks, which are even throughout the print . This is due to the fact that the T-shirt is repeatedly exposed to temperature fluctuations (washing, drying). Due to temperature differences, the paint loses its flexibility, so cracks may form in some parts. This happens where there is a "hole" in the fabric, i.e. between two threads where the dye "hangs in the air". The phenomenon usually occurs on the entire print u – this means that the print is very high quality.
But nothing is eternal in the world. This "cracking" of the print does not mean that the T-shirt is no longer usable – the colors are still vibrant and nothing has fallen off, so the T-shirt is still beautiful and you will be able to wear it for a long time.
Longer lifespan of print t-shirts
To extend the life of the T-shirt and print, wash the T-shirt upside down at a temperature of up to 40 degrees, air dry it and do not iron directly over the print.
Ecological printing on T-shirts
T-shirt printing is also entrusted to us by ecologically aware and demanding companies, as our print with Kornit watercolors is ecological, friendly to nature and man. The colors are also suitable for print baby clothes.
T-shirts are printed by experts
Why is this so important?
Although t-shirt printers print to be very simple devices, handling them is very difficult. At Gajcom, we take care of regular servicing, calibration and, above all, cleaning of printers. They are always cared for by the same people who are extremely precise, careful and pay attention to every drop of paint and every T-shirt.
Not only can we maintain favorable prices for print on otherwise very expensive devices, we also take care of the environment, as we have very little waste.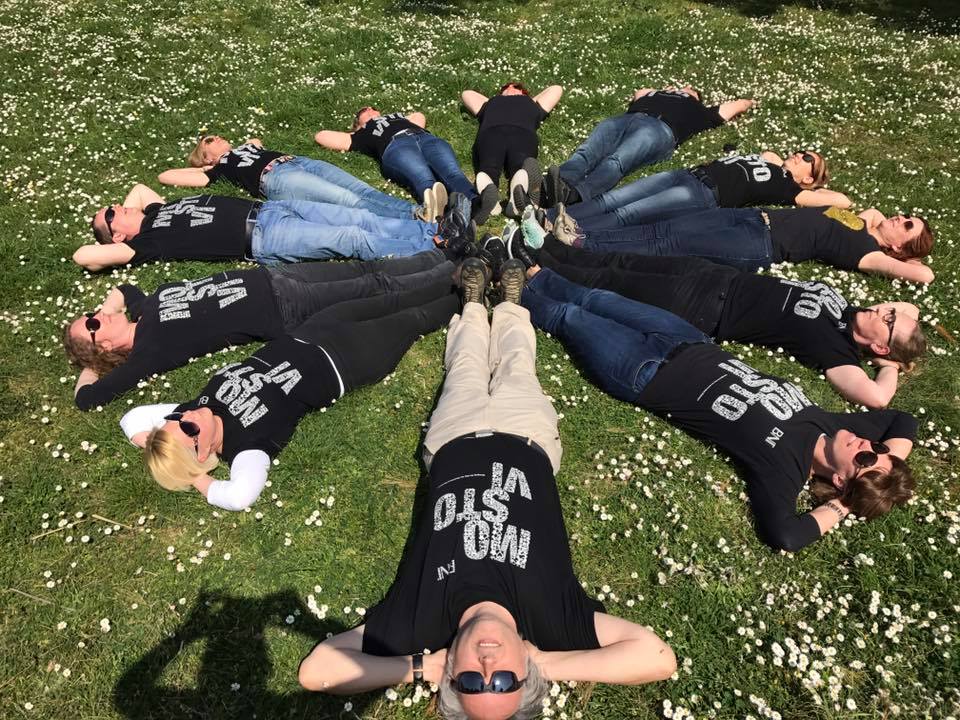 Soft print on t-shirts
It is right that the T-shirts we wear often are of high quality and, above all, soft print . Our print are not "stickers". We print them directly – whether you order one T-shirt or thousands of identical prints, the print print is soft to the touch and washable.
When you need more t-shirts, for example group t-shirts for the end of school or for sailing or teambuilding, when ordering work t-shirts for the whole team, or club t-shirts for sale or for an event …, you can choose t-shirt models from our wholesale offers. We also help in choosing the color of the T-shirts, and especially in choosing the appropriate cut and material of the T-shirts.
Which t-shirts are right for group t-shirts?
It is important that the T-shirts fit most, if not all, participants. We have a lot of experience with this and we will be happy to advise you to order the right T-shirts for your needs. Different combinations are possible. You can order t-shirts of different colors, but still print them the same way. Each t-shirt can be print differently ( unique or personalized ).
For example, for sailing, you can order a set of two T-shirts for each participant, one polo shirt for an evening walk and photography, and one more "work" T-shirt.
For work shirts, you can use managerial shirts, polo shirts for office workers, and short or long-sleeved shirts for production.
Promotional T-shirts are available in several price and quality classes, and you can read the benefits of buying promotional T-shirts for groups and workwear in the blog .