Garderoba t-shirt printshop
Quality T-shirts and soft-touch, durable print.
Upload or design your own graphics here.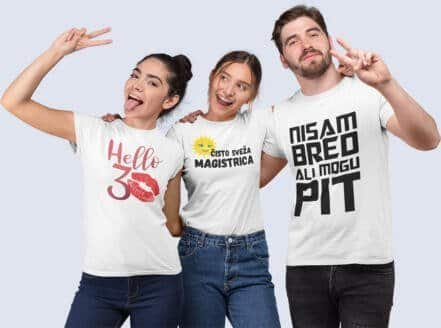 FUN DESIGNS ON T-SHIRTS FOR EVERY OCCASION!
A fun t-shirt for every occasion! Choose the perfect design to make an awesome present.
MAKE ANY DESIGN YOUR OWN!
You can browse our wide range of designs for every occasion. We can adapt most of our designs to your wishes.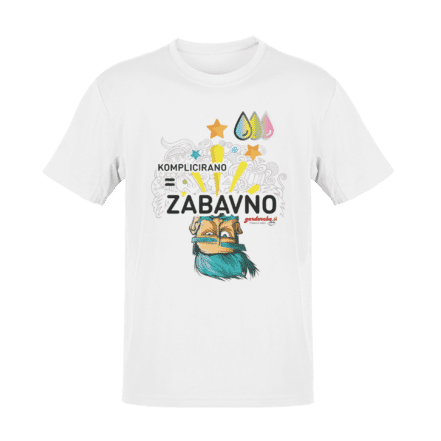 We choose quality T-shirts and other products that you will be happy to use for a long time.
The print is soft to the touch, washable and vibrant in color.
You can choose one of our designs or order custom printed t-shirt with your own logo or design. We also help prepare graphics for you.
We are happy to prepare an offer for larger quantities of T-shirts and other products for promotion and various occasions.
When you want quality t-shirt printing, it is the right decision to contact us or browse our wholesale web-shop.
We all have everything we could possibly want, so choosing gifts is getting harder and harder. However, since I am in a special situation and expecting a baby, I decided on a special t-shirt design.
I gave the whole family T-shirts with prints for the holidays. So I didn't tell them the news in the usual way, but I gave them a T-shirt: "Well, now I'm going to be grandpa, grandma, best aunt and uncle."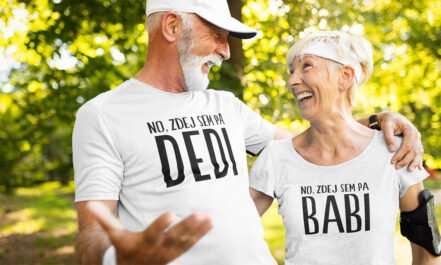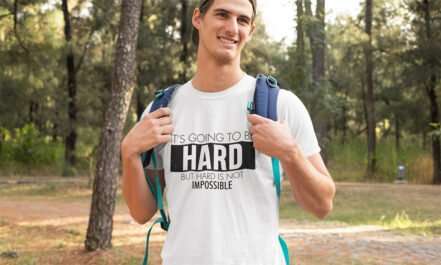 "Hello, I am sending you an inscription in the attachment, which should pe printed on the T-shirt. I would also like to thank you as you really try to make the t-shirts look their best. In addition, you also reply to e-mails regularly, which is a rarity for companies. If anyone needs a T-shirt, I will definitely recommend you. "
The price of printing a T-shirt depends on the quantity, color of the T-shirt and the method of printing. If you are ordergin one of standard designs, the prices are from 13,90 and up. If you are ordering custom printed t-shirts with your own design, the price of one t-shirt is 24,90 for a standard t-shirt and one position of print. Of course bulk-order quantity discounts apply.
Garderoba uses direct to garment print for small and bulk orders. We know that what you want is a soft-touch and elastic print, that can be washed often and not loose its spark. So this is what we do.